Tailoring to teenagers while on a family vacation is no easy feat. Sure, it may look simpler now that you don't have to drag diaper bags to each destination, but similar to parenting teenagers, it brings with it a sense of excitement and also lots of effort.
Selecting a destination that everyone can agree on and choosing dates that work with everyone's schedule is headache-inducing in itself, so when it comes to the actual vacation, you want to be sure it's as relaxing as possible.
While they're able to make a packing list and check it twice, the contents of their carry-on is usually left up to the imagination. Do they have enough to remain busy on a long flight? Did they remember deodorant? How about sneakers?
We spoke with three parents of teenagers who seem to have the process down when it comes to traveling with teens-and sometimes it just requires some snacks and a little communication.
Teen-friendly vacation destinations | Traveling with younger children vs. teens | Teen-friendly vacation activities | Teen packing tips | Expert-approved travel products | Viral travel products | Meet the experts
What destination or type of vacation do you find best to travel to with your teenagers?
All three parents we talked to — Erin Holmes, Aleney de Winter and Carmen Sognonvi — had similar answers when it came to declaring which kind of vacation suits teenagers best: "Much like when they were children, I haven't found a place that doesn't agree with teenagers," says Holmes.
Aside from when personal preference comes into play (beach vs. mountains, city vs. rural), these mothers agree that their teens are pretty easygoing when it comes to deciding on a destination.
"There are no destinations that are off-the-radar and those places that were once a little too off-the-beaten-track are more accessible," says de Winter. "They're pretty flexible, but I think the key to choosing a destination is knowing your teens likes and dislikes and responding to their ideas and desires."
Is traveling with teens different than traveling with younger children?
Long gone are the days of pushing around a stroller and making sure the breast milk has made it through security. Now, teens are able to pack their own bags and make their own way through TSA. However, if there's one thing that both teenagers and infants have in common, it's that they love to sleep.
Holmes calls the act of waking her teenagers up a "punish[ment]," while Sognonvi describes it as a "challenge."
Teens and children are also similar in the fact that they know how to express their distaste for something. "Communicating with teens can sometimes devolve into a series of grunts and eye rolls, but I think teenagers deserve our patience and understanding because they are still learning and finding themselves and sometimes, they need a little help in telling us what they really want," says de Winter.
What kinds of activities do you like to do on vacation now that your children are older?
Height and weight restrictions are a barrier often faced by parents of younger children, leaving them missing out on certain activities. "It's so great that we almost never have to worry anymore about whether our kids are big enough to go on a particular ride or try a particular experience," mentions Sognonvi.
Adrenaline-seeking teenagers have a layer of confidence that comes out on vacation when they're faced with the option to do once-in-a-lifetime activities. "They're both so brave and there's really nothing that limits them anymore," says de Winter of her teens who love theme parks and thrill rides, as well as scuba diving and skiing.
Vacations offer the chance to try something new and soak up the culture, as well. "Things like cooking classes are popular and they're both getting quite a repertoire of international dishes that they like to cook for us at home," adds de Winter.
For Holmes, having a later bedtime is a perk of traveling with teenagers that she enjoys the most. "Recently on a trip to Malaysia, we didn't arrive at the hotel until midnight," she comments. "Instead of sleeping, my teenagers were starving and ready to start vacation. We walked to a nearby lively street market, had a very late dinner and wandered around until 2 a.m."
Holmes appreciates the downtime that comes with doting teens on vacations compared to infants and children.
"I no longer must make sure my children are no longer drowning, needing a nap or just won't stand still," she emphasizes. "Teenagers love to swim, sunbake and read."
How has their packing strategy evolved as they've gotten older?
Stuffed animals, extra diapers and an overabundance of onesies may have made the packing list when they were infants, but now a simple "got your toothbrush?" will suffice. Chances are, they'll still manage to forget it.
Although their clothes may be bigger, their needs haven't shrunk. Each family notes that toiletries have seemed to take up a pretty large portion of the space when it comes to packing.
"They both love maximalist, colorful eye makeup, so they bring a lot of beauty products with them nowadays, which is very different to before," notes Sognonvi.
However, one thing has remained the same and that's the need for snacks. "Funny enough, one thing that hasn't changed is that snacks are still a top priority when packing for them," says Sognonvi. "I thought that would become less important as they get older, but no. They like to travel with a fully stocked collection of snacks in their bags!"
Packing, for the most part, is left to the teenagers to decide what items take priority over others. Holmes emphasizes that there's a distinct difference between her 13-year-old son and her teenage daughter when it comes to packing.
"My 13-year-old son, I generally ask him to place everything he wants on the bed, and I make sure it's sufficient. He is my light packer. He could go anywhere with a backpack," says Holmes. "My daughter tends to be an overpacker, unable to decide between the curling wand or the hair straightener. For her, it's best I just give her her own bag and a weight limit."
Travel products recommended by experts
Carmen Sognonvi notes that electronic devices are a "must" on long flights for her teenagers, and this phone stand "makes it super comfortable to watch a steady stream of content." It's compatible with multiple iPhone sizes and models, from the 6 all the way to the 14. It's also available in nine colors and when not in use, folds down to fit inside a pocket.
This writing tablet is also a favorite of Sognonvi's teens because it's easy to travel with and allows them to sketch and doodle without the hassle of packing drawing utensils. Simply draw on the pad with the included pen and press the center button when finished to erase.
Batiste Dry Shampoo
Holmes noted that her teenage daughter never travels without two things: AirPods and dry shampoo. Batiste was reviewed as the best budget dry shampoo during Shop TODAY's Beauty Awards, and reviewers love it because their "hair looks visibly cleaner and less oily after use."
This travel-sized edition weighs in at a little over one ounce, meaning it's TSA-approved and takes up little to no room in the toiletry bag.
"With tech-toting teens in tow, we don't leave home without a multiport charger for hotels as a lot of hotels offer minimal outlets, and this puts a stop to the otherwise inevitable battle for who gets dibs on them," says de Winter.
Eagle Creek Pack-It Isolate Cubes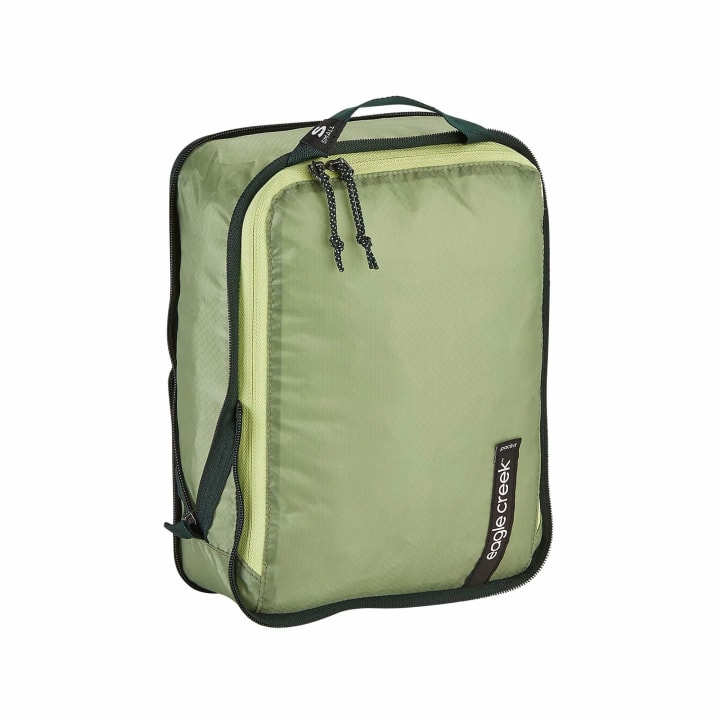 Packing cubes help keep de Winter's teens organized, and this isolate cube from Eagle Creek can hold up to 5.5 liters of clothing, shoes and accessories. Available in four colors, they're also machine-washable, meaning you can toss them in a load with your clothes post-vacation.
Nite Ize Runoff Waterproof Pouch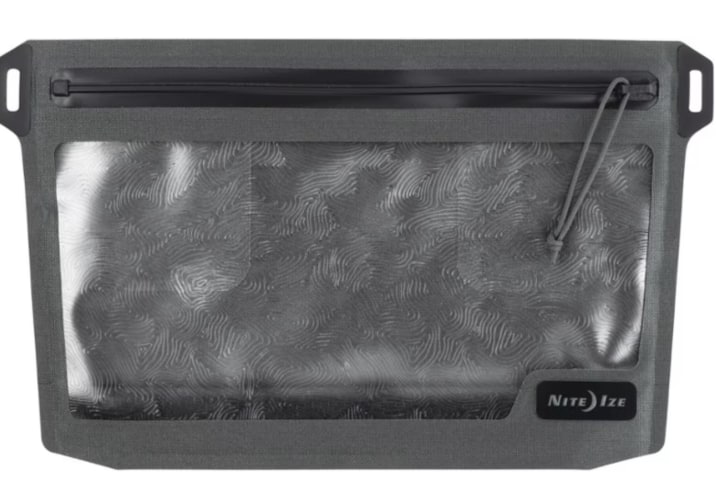 "Waterproof dry bags are another must as my kids are always leaping into the nearest available water," says de Winter. This dry pouch weighs in at one quart, meaning it can hold everything from e-readers to a wallet, depending on what you want to keep dry.
Nordace Comino Daypack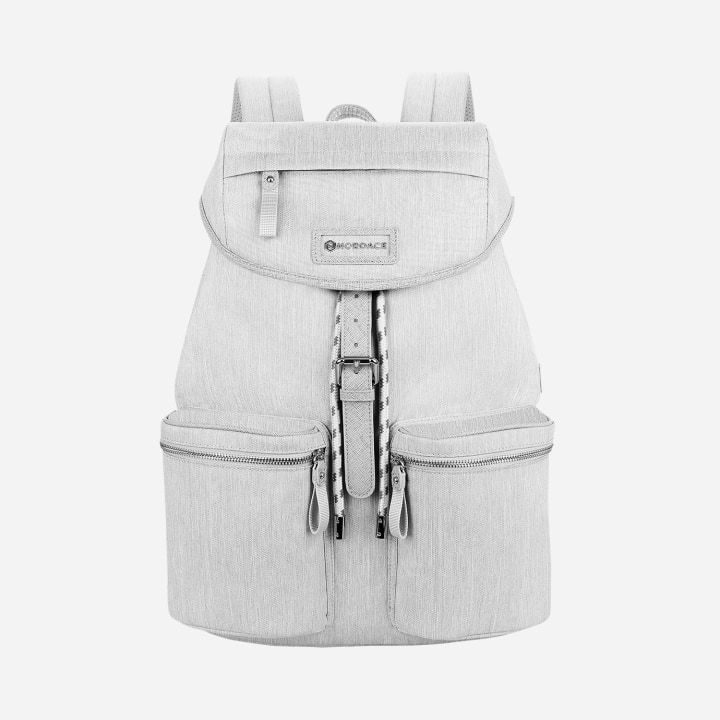 "It comes back to the technology they tote," emphasizes de Winter on how the gear her children pack has evolved since they were younger. These daypacks are a go-to for her teens, not only because it can fit everything they need, but because "they incorporate a power bank in the design so the kids can keep all their devices humming along."
"Until recently my son was carrying 3 to 4 books on vacation but finishing them on the plane ride to the destination," notes Holmes. "They became dead weight for the entire trip. So for Christmas, I got him a Kindle with an Unlimited Kindle subscription. He now can take as many books as he likes on vacation."
Teen-approved viral travel products
Keep makeup brushes and sponges safe when traveling with these silicone cases. The holder features a magnetic closure, that ensures they won't spill in your bag or suitcase. Plus, it can hold up to two large brushes or five thinner brushes.
The makeup sponge holder includes a hollow design with spaces on each side to give your sponge some air and prevent dirt from staying trapped.
Want to enjoy in-flight entertainment but can't stand using the corded headphones provided by the airline? This Bluetooth wireless adaptor allows you to use your own wireless earbuds on the plane, treadmill and other spots that you would regularly use corded headphones for.
Cotopaxi Nido Accessory Bag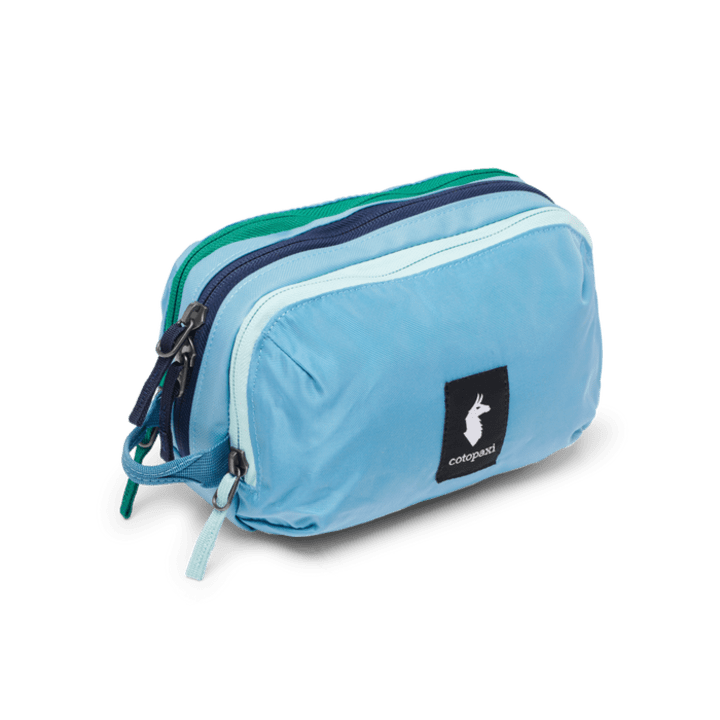 This toiletry and accessory bag can fit as much makeup and jewelry that your teen may need, thanks to the three zipper compartments that have additional pouches within them. This toiletry bag is available in three colors, or you can opt for the brand to surprise you with an accessory pack of all different colors.
Birkenstock Arizona EVA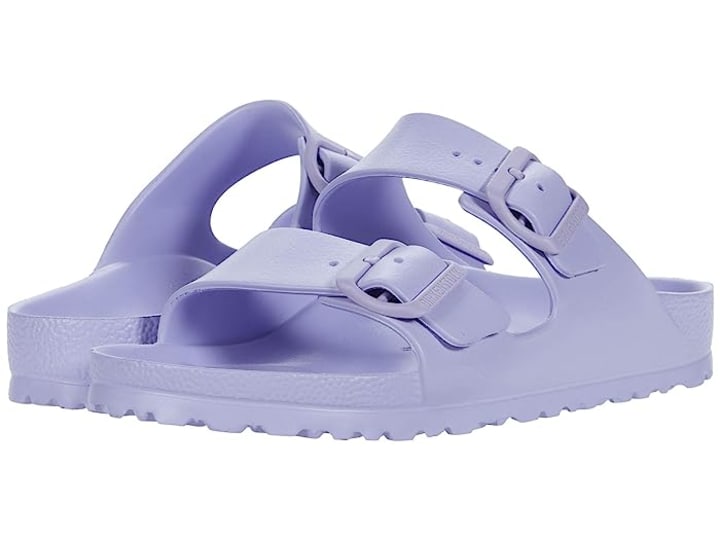 Affordable and easily dubbed the "sandal of the summer" by many online, these Birkenstocks are made with EVA plastic, making them easy to slip on and clean off should they get dirty. While the material differs from their normal cork footbed, the comfort and support still holds up.
Pair comfortability with looking cute thanks to this exercise dress from Old Navy. Whether you signed up for a pickleball class while on vacation, going on a hike or simply strolling around the town you're in, this sleeveless number is an "easy, on-the-go outfit," according to reviewers.
Meet the experts
Erin Holmes has three teenagers-aged 13, 14 and a 15-year-old. They've traveled to 68 countries together and she documents their travels on her Instagram and website, @explorewitherin.
Aleney de Winter has two children, including a 15-year-old son who's written about travel for Australian publication, Holidays with Kids. Their travels are highlighted through the food they enjoy while on vacation, via their Instagram account and website, @boyeatsworld.
Carmen Sognonvi and her family specialize in luxury family travel, documented on their social media platforms with the username @topflightfamily. Her two daughters (one is 10, the other 14), enjoy all sorts of vacations, from ski slopes to cities.